Killingworth Billy
The third oldest surviving steam locomotive in the world
Billy - one of the oldest locomotives in the world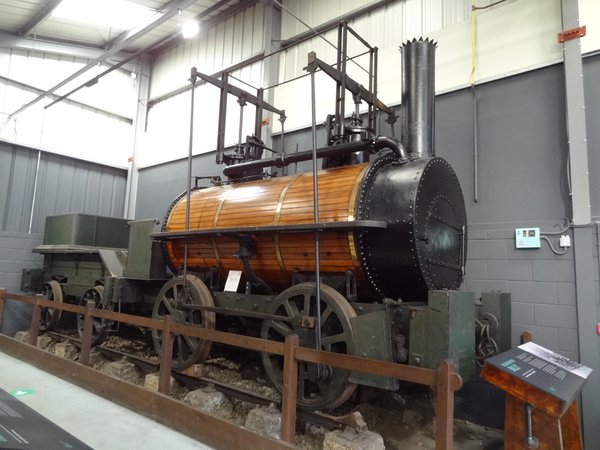 A recent archaeological survey carried out on Stephenson Steam Railway's star exhibit, Billy, reveals that the locomotive is even older than previously thought. The report, produced in March 2018 by early railway experts Michael Bailey and Peter Davidson, concludes that Billy was built in 1816, not 1826, and establishes the locomotive as the third oldest surviving locomotive in the world.
Billy was initially fabricated and assembled at Killingworth Colliery's West Moor workshops under the supervision of George Stephenson, about four miles from Stephenson Railway Museum in North Shields. The engine was used to haul waggons carrying coal from Killingworth Colliery to the River Tyne. Although none of Billy's surviving components can be traced back to 1816, it has features that, despite being later replacements, provide a clear footprint of the original; primarily it retains the same standard track gauge set by George Stephenson at that time (4ft 8½in), and also the distance between the two cylinders and the axles presents a unique identifier. Billy is now determined to be the world's oldest surviving standard gauge steam locomotive. Built thirteen years before the more famous Rocket, this was one of the most innovative transport systems of its day.
Early locomotives like Billy were called 'travelling engines' because they were mobile versions of the steam engines used at mines. George Stephenson built his first locomotive in 1814 at West Moor, near Killingworth, where he was a colliery engineer. It was similar to engines pioneered at Leeds in 1812 and tried near Newcastle the following year. Other locomotives were being built on Tyneside around this time, and Stephenson used his practical skills to combine the best ideas into his 'Killingworth travelling engines'. Billy was one of the last of the type to be built.
A section of the line where Billy worked is preserved as the Bowes Railway at Springwell Village near Washington, Tyne and Wear.