About Stephenson
Join the railway revolution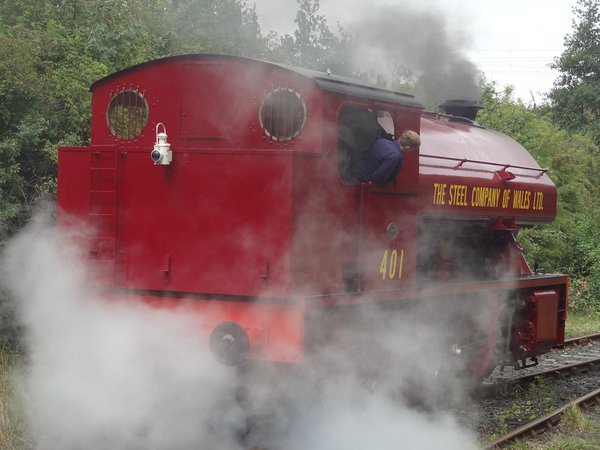 Re-live the glorious days of the steam railway at Stephenson Steam Railway in North Shields. George and Robert Stephenson spent 20 years in North Tyneside developing their pioneering ideas which helped spread railways and locomotives around the world. Today our museum celebrates their achievement. A range of fascinating locomotives are on display including George Stephenson's 'Billy', a forerunner of the world-famous Rocket. Animated film and displays explore how trains work and the impact on peoples' lives of coal and electricity, crucial in the development of railway power.
On scheduled days, visitors can take a ride on a 1950s passenger train pulled by steam or heritage diesel locomotives.
---
The museum is home to:
The early locomotive 'Billy' - built in Newcastle around 1816 and used for hauling coal. The world's third oldest surviving steam locomotive
Steam and diesel locomotives used on Tyneside and elsewhere from as early as the 1880s
An electrically-powered parcels van of 1904 from the pioneering Tyneside suburban electric railway system
An electric locomotive - built in 1909 for use on a colliery line
A fleet of passenger coaches from the 1950s.
---
Stock list:
Steam:
Stephenson's 0-4-0 tender locomotive 'Billy', 1816
Peckett 0-6-OST Ashington No. 5 'Jackie Milburn', 1938
Bagnall 0-6-OST 401 'Sir Thomas Burt' / ex 'Vulcan', 1950
Robert Stephenson Hawthorn 0-6-OT No 1 'Ted Garret JP MP', 1951
Kitson 0-6-OT 'A No.5', 1883
Diesel:
Consett 0-6-ODM No. 10, 1958
Ex BR 0-6-0 DE class 08915, 1950s
Ex BR 0-6-0 DM class 03 D2078, 1950
Electric:
Siemans Bo-Bo E4, 1909
NER Baggage / fish van No 3267, 1904
Carriages:
Ex BR Kings Cross outer suburban MK1, 1950s
---
Stephenson Steam Railway is managed by Tyne & Wear Archives & Museums on behalf of North Tyneside Council.