The Stephensons - Railway Pioneers
George Stephenson: An Enquiring Mind and Father of the Railways
George Stephenson, today known as the 'Father of the Railways', was born in Wylam, Northumberland at a time of great change in Britain. Industry was expanding rapidly, leading to an increased demand for coal from the North-East. Living in Wylam, George was part of a large colliery community. His father was a stoker at Wylam Colliery, maintaining the fire that powered the steam engine. Horse-pulled waggons would have passed the Stephenson household, within two metres of their front door.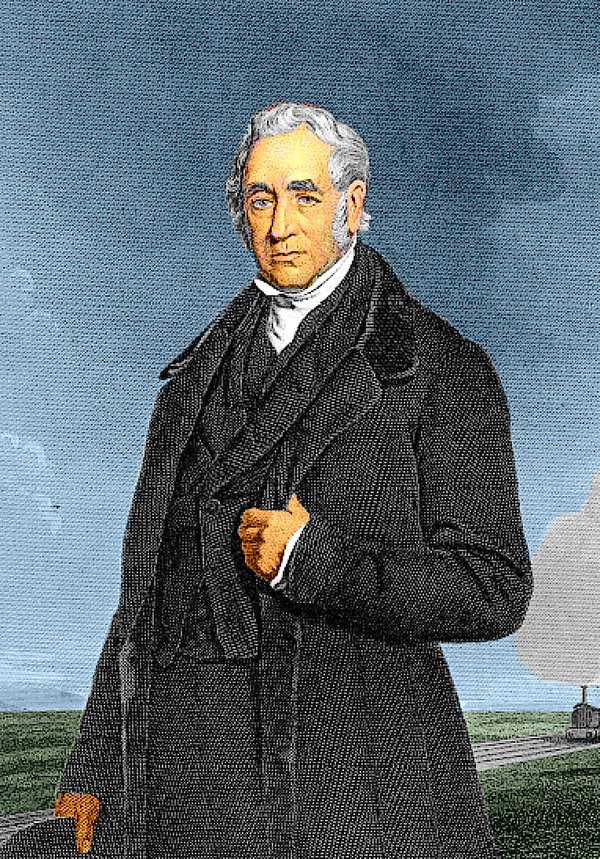 George's parents were illiterate and a school education was not common for children at this time, as they were expected to contribute to the household income as soon as they were able to begin working. At the age of eight, George began his working life by keeping a neighbour's cows from straying onto the waggonways at Dewley Burn. Soon after, he joined his father at the Colliery as a 'picker', sorting stones and debris from the coal at the pithead of the mine.
As he grew older, George began to rise through the ranks at the colliery, his skills and experience developing greatly. He was fascinated by colliery machinery and studied the engines carefully. He took them apart and cleaned them in his free time, as to better understand their workings. This knowledge developed George's reputation and he was frequently called upon to mend machinery at other mines, including the winding engines which brought miners up and down the mine shaft. At the age of eighteen, to further his knowledge and advance his career, George began to teach himself reading, writing and arithmetic.
The Stephensons in North Tyneside
George Stephenson and his first wife, Frances Henderson, moved to Willington Quay, North Tyneside in 1802, where George worked as a brakesman. He controlled the winding gear at the ballast hall, a huge mound of waste stone taken from sailing ships when they were loaded with coal. He also used his skill to mend clocks and make shoes to bring in additional income to the family. It was here that their son Robert was born, who would later go on to continue his father's work and legacy.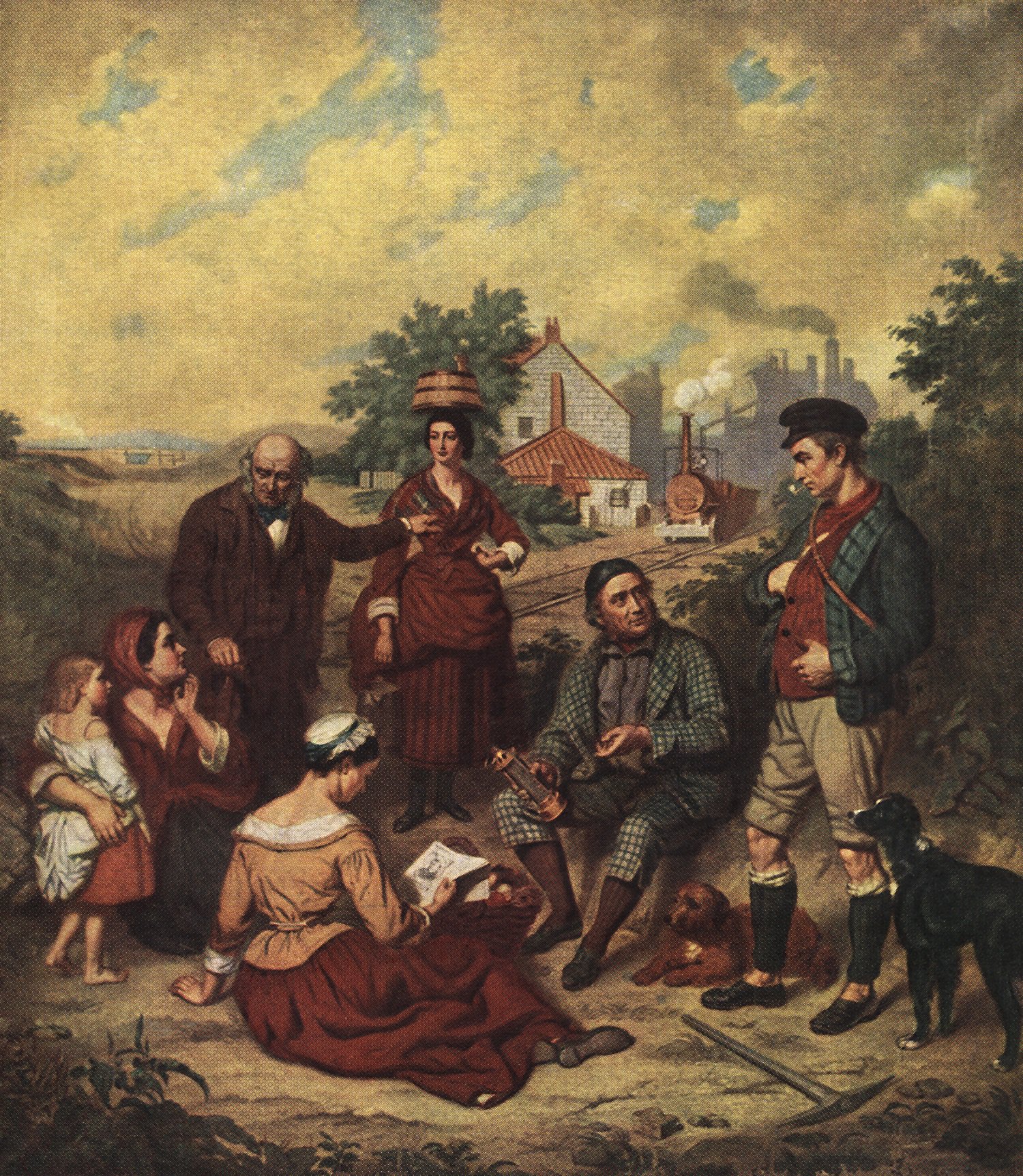 The family moved from Willington Quay to a cottage at West Moor, on Lime Road, Killingworth in 1804. George worked at the nearby colliery. Sadly, within 2 years, Frances and their baby daughter of the same name, had died. Following a period working in Scotland, George returned to West Moor and his employment at Killingworth Colliery. George was promoted to engine-wright and quickly gained an excellent reputation for his knowledge and mechanical skill. The colliery was owned by the 'Grand Allies', a group of men who held great power within the industry at the time. Their backing of George and his ability greatly aided his rise as an engineer.
George's increased wages allowed Robert to attend school in Longbenton and later, Dr. Bruce's Academy in Percy Street, Newcastle. George was so dedicated to his son's education that he purchased a donkey to carry him the 10 mile route to his school and back to make his journey easier and prevent illness. Robert shared his new knowledge with his father as they worked together on projects, including the sundial which gave their West Moor cottage its name, 'Dial Cottage', by which it is still known today. George and Robert lived at Dial Cottage until 1822.
Robert Stephenson: The Great Engineer
Initially, Robert Stephenson worked very closely with his father. As George became increasingly involved in national projects, Robert began to work more independently. After working as an apprentice to the Killingworth Colliery manager, Nicholas Wood, and assisting his father with surveying work, Robert studied at Edinburgh University. In 1823, the family business Robert Stephenson and Company was founded and at just 20 years old, Robert was made the managing partner. The following year, after a period of illness, Robert accepted a job in South America with the Columbian Mining Association, where he worked for three years.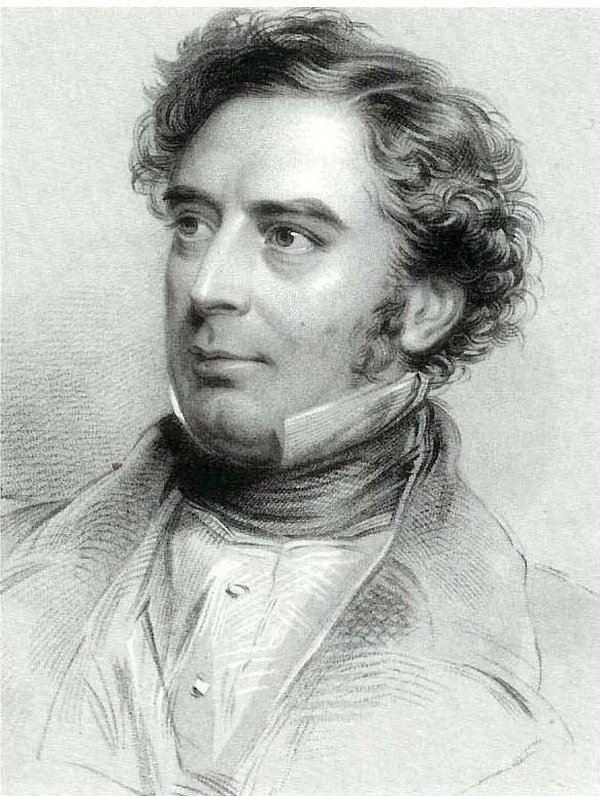 Upon his return, Robert continued to work on refining his father's locomotive designs. In 1841, he took out a patent for his 'long boiler' locomotive design. The main feature was the placement of the firebox behind the rear driving axle, creating a long boiler barrel with a large surface area for heating, ultimately giving a more powerful boiler. This was necessary as locomotives were travelling greater distances over expanding railway networks. Robert not only excelled in mechanical engineering, but also in civil engineering, designing many railway lines and bridges across the country. He was responsible for creating the route for the 112 mile long London & Birmingham railway line, which opened in 1833. Robert went on to design railways and locomotives for countries around the world, with his work reaching Norway, France and Egypt.
Robert famously designed Newcastle's duel use High Level Bridge, opened by Queen Victoria in 1849, as well as the Royal Border Bridge in Berwick. He also created a ground-breaking design for the tubular Britannia Bridge over the Menai Strait. Robert was highly respected by his peers and was great friends with his professional contemporaries such as Isambard Kingdom Brunel. Like his father, he was offered a knighthood, but turned it down. Upon his death, Queen Victoria mourned the 'country's loss' and Robert was buried in the nave of Westminster Abbey.
The Stephenson Women
Very little is known about the women of the Stephenson family, in comparison to their male relatives. With so little physical evidence of them left behind, most of their stories have been lost. The Stephenson family recipe book, created by the women of the family, is one of the only items associated with them to survive. It is filled with recipes for food, drinks and cleaning mixtures. It provides an insight into their daily lives, showing their ability to manage and run the household enabling George and Robert to succeed in their work.
Following the death of George's first wife, Frances, his sister Nelly moved to their home in Killingworth to care for Robert. This allowed George to travel to Scotland for work at a vital time in his early career. Nelly later married Stephen Liddle, who was sadly killed in an accident at the Stephenson Forth Street works in 1839. Following this, George took responsibility for caring for Nelly and her daughter Margaret for the rest of his life.
George was married to his second wife, Elizabeth Hindmarsh, for 25 years. He had courted her as a young man, but her father considered George an unsuitable match. After George had become an established engineer, he and Elizabeth eventually married in 1820. In 1848, George married his third wife, Ellen Gregory, his former housekeeper, months before he died.
Robert Stephenson was married to Frances Sanderson for 13 years before she died following a long illness in 1842. She was said to be a strong character, offering Robert much support.
We also know a little about Jinnie, who was married to George's elder brother James, who drove the Blucher locomotive. Jinnie helped her husband with his job, rising early to light the fire in the engine's grate at four o'clock. Jinnie was apparently a strong woman and sometimes helped push the train when Blucher was struggling up a bank with a heavy load.
Women's roles generally at this time were limited and typically confined to the household. However, many working class women were involved in manual work. Many women worked underground in mines until the Mines and Collieries Act 1842 banned it for being immoral. Very few women were involved in the creation of the railways.